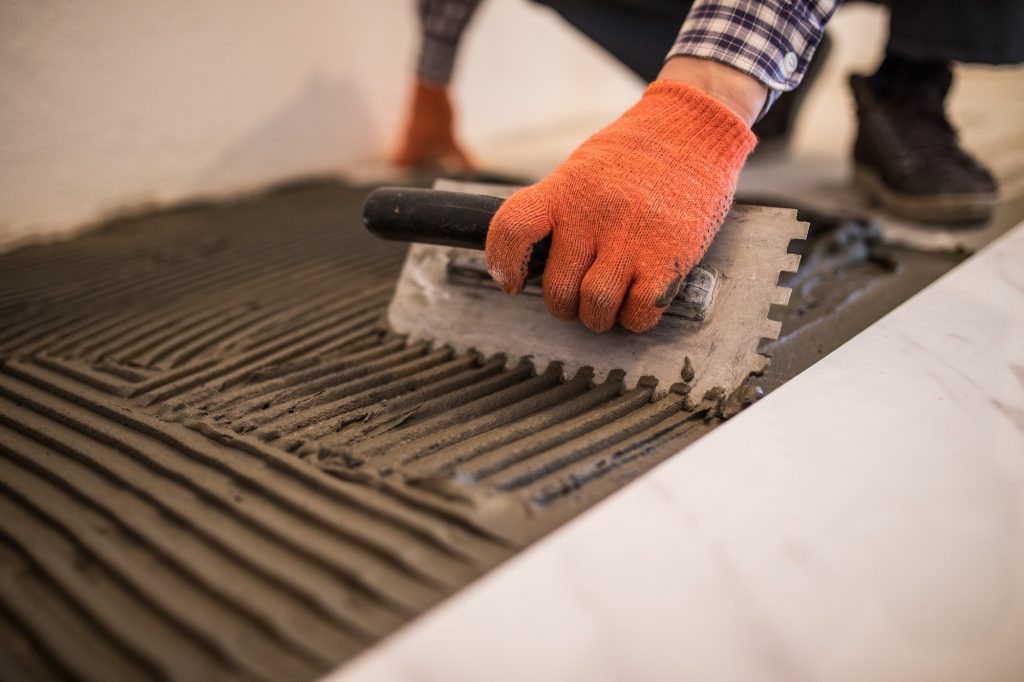 Tile Installation Service in Dubai, Sharjah, Ajman, Umm Al Quwain and Ras al Khaimah
Tile Installation Service in UAE, Tile Fitting Service in UAE, Tile Laying Service in UAE
If you're looking for professional tile installation services with a personal touch, then you've come to the right place. Our dedicated team of tile installers is here to help with all your needs and questions. We have been providing high quality service since 2006 and we have worked on various projects across the country over time.
Affordable Tile Installation Service in UAE :- We are one of the most affordable companies when it comes to tile installation services. There are many other companies who charge their customers more but don't provide their best workmanship or results as compared to us! So we promise that if you hire us for any type of project then it will be worth every penny spent by hiring us!

Safety First :- One thing which makes us different from other companies is that we take safety very seriously while doing any kind of job! We always make sure our workers wear protective gear at all times so that nothing bad happens while working on any project without getting injured or hurting themselves badly!!

Handyman Services :- In addition to providing high quality workmanship during installations we also do handyman jobs like fixing leaky faucets or broken doors or windows etc… You name it!
Tile Fitting Service in Dubai, Sharjah, Ajman, Umm Al Quwain and Ras al Khaimah
Tile Fitting Service in UAE
Tile fitting service is a specialized task, which requires great expertise and care to install tiles on walls. The process involves the use of a wide range of tools such as trowels, spacers etc. by an expert who has mastered this art form. They have been providing tile fitting services for a long time now with excellent results. Their team consists of highly skilled workers who know how to do the work carefully and efficiently. They use only premium quality materials for their works so that you can rest assured about its durability over time.
The tile installation service offered by us has become very popular among people as they offer high-quality services at reasonable rates. You can get all types of tiles installed into your residential or commercial properties through them at competitive prices without compromising on quality whatsoever!
Tile Laying Service in Dubai, Sharjah, Ajman, Umm Al Quwain and Ras al Khaimah
Tile Laying Service in UAE
We are a team of expert tile layers and fitters who have been providing our services to the leading construction companies, property developers and home owners in UAE. We have been working on multiple projects where we have installed tiles of different shapes, sizes and colours with perfection. Our services are available at affordable rates.
We also provide tile fitting service which involves cleaning existing tiles before installing new ones. Our team can remove old grout from the surface of your walls or floors to make sure that the new grout adheres properly to it when laying down new tiles. We can also repair broken or cracked tiles by filling them with matching material such as epoxy resin or cement before putting them back into place so that they remain firm for years to come
Hire Professional Tile Fitter From US
Hire Tile Fitter From US
We are a professional tile installation and fitting service provider in UAE. We provide quality service at affordable prices with our experienced team of professionals. We offer best services for tiles, granite, marble and other natural stones for residential & commercial projects. Our services include:
Tile Installation Service UAE

Tile Laying Service UAE

Granite Tiles Installation Service UAE
Affordable Tile Installation Service in UAE
We are a team of experienced tile setters and we offer affordable tile installation service in UAE. We offer a wide range of services including flooring, kitchen and bathroom tiling, wall and ceiling tiling, swimming pool tiling, grout sealing and many more.
We have been working in this field for the past 20 years and we have successfully completed thousands of projects. We have a team of skilled workers who are experts at their work. We are known to provide high quality workmanship at an affordable price.
Why Choose Durat Al Emirates
Durat Al Emirates is the best tile installation service in UAE. We provide professional Tile Installation Service to our customers with high quality workmanship and quick project completion. Our skilled tile fitters are well versed in the latest technologies, trends and practices of the industry with their hands on experience they can give you a perfect result every time.
Our tile fitting services include:
Tile Fitting Service

Tile Laying Service

Tile Repair Service

Tile Maintenance Service

Cleaning Service * Sealing & Grouting Services
Contact Us
Durat al Emirates electrical & sanitary
Phone: 0529331066
Address: 9GM3+84V – شارع الخرطوم – Al Rawda 3 – Ajman
Conclusion
At Durat Al Emirates we have been providing tile installation service for more than a decade. We are proud of our work, and we are always striving to do better and offer the best service possible to our clients. If you need tiles fitted or laid, then contact us today!
Our Service Area
Our Tile installation Service Area in Sharjah
(Al Khan, Al Khaledia Suburb, Al Khalidiya, Al Majaz, Al Qasba ,Al Taawun , Al Nahda, Al Wahda, ,
Al Yarmook, Al Jazzat, Al Ghafia, Al Sabkha , Al Mirgab, Al Qasimia ,Al Rahmaniya,Al Juraina,Al Gharayen,Al Bedea Suburb, Al Suyoh Suburb, Al Nud , Abu Shagara,Alnoof, Al Ghubaiba, Al Nabba, Sharqan, Al Tarfa, Al Khezamia, Al Qadisiya, Al abar, Al Bu Daniq , Rolla , Muweilah , Butina, Buhaira Corniche)
Our Tile installation Service Area in Ajman
(Al Rashidiya, Al Nuaimia, Al Rumailah, Al Bustan, Al Owan, Meshairef, Al Jurf, الصفيا, Al Rawda, Al Muwaihat,
Hamidiya, Al Muntazi, Al Yasmeen, Al Amerah, Al Helio, Al Hamriya Sharjah , Emirates City, Al Zahra , Al Sawan , Al Nakheel )
Our Tile installation Service Area in Dubai
(Bur Dubai, Mirdif, Jebel Ali, al quoz,the Villas, Nad Al Sheba,Al Khawaneej, Al Nahda,,Deira, Dubai Marina, Arabian Ranches, al jaddaf, Al Qusais ,Jumeirah Park, Al Karama, Al Muhaisnah ,motor city, Jumeirah , JVC , JLT Marina , Downtown , Business Bay , Zabeel , Al Barsha ,Umm Suqeim,Al Bada'a,Al Satwa, Al Wasl,Umm Al Sheif, Umm Al Sheif, Al Sufouh,Al Safa, Al Baraha , Al Mamzar,Sports City,Spring Meadows, Muraqqabat)
Our Tile installation Service Area in Ras Al Khaimah
(Al Nakheel , Dafan Al Khor , Al Hamra Village, Al Seer, Mina AL Arab , Khuzam , Al Dhait, Marjan Island, Yasmin Village,Al Duhaisah, AL Qurm , AL Qusaidat, Al Mamourah )
Our Tile installation Service Area in Umm Al Quwain
( Al Raafah, Umm Al Quwain, Al Raas, Al Haweah, Al Reqqah, Al Dar Al Baidaa,Al Medan, Al Hamrah,Al Salamah)
Our Services:
tile installation
tilers near me
tile setter
backsplash installation
laying porcelain slabs
floor tilers near me
hardiebacker installation
[eramic tile installation
bathroom tile installation
heated tile floor cost
laying carpet tiles
drain tile installation
durock installation
kitchen backsplash installation
ditra installation
wonderboard installation
tub surround installation
densshield installation
ceiling tile installation