We, Durat Al Emirates, provide a professional pest control service in UAE. We are proud to be one of the best companies in this field and we want to continue our good reputation with our customers. The first step for us is to know you and understand your needs and requirements. Then, we will do everything possible to satisfy all your expectations!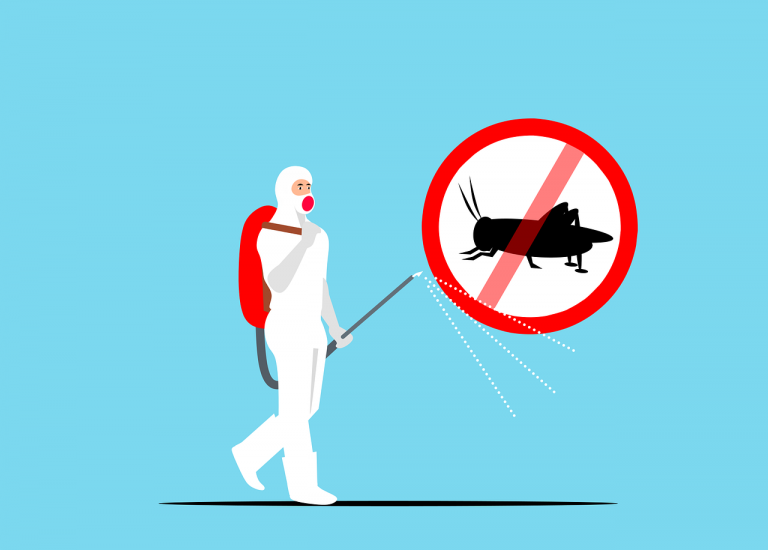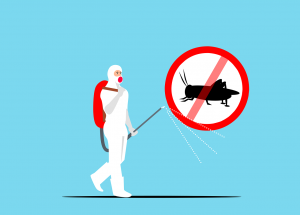 Pest Control Service in Sharjah, Ajman, Dubai, Umm Al Quwain and Ras Al Khaimah
Pest Control Service in UAE
There are many reasons for you to choose us for our pest control services in Dubai. We have years of experience, a team of highly trained and certified technicians and equipment, and a strong track record. When you need our services, we'll work with you to determine which pests are affecting your home or business. Then we'll use the most appropriate method for getting rid of them safely and efficiently.
Affordable Pest Control Service in UAE
We have a team of licensed and fully trained pesticide applicators who are experts in pest control. Our company has been serving the UAE for over 20 years, so we've seen it all! Our staff is not only knowledgeable about the most effective ways to get rid of pests, but also about how to keep them away for good.
Whether you have an apartment, villa or office space that needs an urgent treatment, we can help. We offer affordable services starting at AED 190 (approx. AED 100) per room with free advice on how to maintain your home or property free from pests in the future.
Certified Pest Control Service in UAE
Pest control service in UAE
At least one member of our team is a certified pest control technician, so we're able to offer you the best service. Our technicians have been trained and certified by one of the leading companies in the country. They have all received a certificate after completing an exam, which proves their experience and knowledge on how to handle any kind of pests found within homes or offices.
Pet Friendly Pest Control Service in UAE
Pest control services are an integral part of our lives, whether we realize it or not. In fact, many people don't even think about what they have to do in order to keep their homes free of pests and rodents. This is why we've put together this guide on pest control services for pet owners in UAE (United Arab Emirates).
If you're a pet owner living in this area, then you know how difficult it can be to keep your home pest-free when there are so many different types of pests running around. Not only that, but if your pets are constantly bringing fleas and ticks into the house with them from outside playtime—it can spell disaster!
That's why we're going over everything related to keeping your home safe for both yourself and your pets: from common household pests like spiders or ants; all the way down through more specific problems such as cockroaches or bedbugs (which we'll discuss later).
Why Choose Durat Al Emirates
Durat Al Emirates is a local family business, who are passionate about offering an outstanding service to all of our customers.
Our team is comprised of friendly, passionate and dedicated professionals who have an in-depth knowledge of the industry and relevant legislation. We are backed by over 30 years' experience in pest control services throughout UAE.
Our aim is simple; we want to provide you with peace of mind knowing that your home or business is being cared for by experts who understand the importance of keeping everything as safe as possible for you and your family.
Contact Us
Durat al Emirates electrical & sanitary
Phone: 0529331066
Address: 9GM3+84V – شارع الخرطوم – Al Rawda 3 – Ajman
Conclusion
If you are looking for a pest control service in UAE, then you can contact us. We provide the best services with affordable prices.
Our Service Area
Our pest control Service Area in Sharjah
(Al Khan, Al Khaledia Suburb, Al Khalidiya, Al Majaz, Al Qasba ,Al Taawun , Al Nahda, Al Wahda, ,
Al Yarmook, Al Jazzat, Al Ghafia, Al Sabkha , Al Mirgab, Al Qasimia ,Al Rahmaniya,Al Juraina,Al Gharayen,Al Bedea Suburb, Al Suyoh Suburb, Al Nud , Abu Shagara,Alnoof, Al Ghubaiba, Al Nabba, Sharqan, Al Tarfa, Al Khezamia, Al Qadisiya, Al abar, Al Bu Daniq , Rolla , Muweilah , Butina, Buhaira Corniche)
Our pest control Service Area in Ajman
(Al Rashidiya, Al Nuaimia, Al Rumailah, Al Bustan, Al Owan, Meshairef, Al Jurf, الصفيا, Al Rawda, Al Muwaihat,
Hamidiya, Al Muntazi, Al Yasmeen, Al Amerah, Al Helio, Al Hamriya Sharjah , Emirates City, Al Zahra , Al Sawan , Al Nakheel )
Our pest control Service Area in Dubai
(Bur Dubai, Mirdif, Jebel Ali, al quoz,the Villas, Nad Al Sheba,Al Khawaneej, Al Nahda,,Deira, Dubai Marina, Arabian Ranches, al jaddaf, Al Qusais ,Jumeirah Park, Al Karama, Al Muhaisnah ,motor city, Jumeirah , JVC , JLT Marina , Downtown , Business Bay , Zabeel , Al Barsha ,Umm Suqeim,Al Bada'a,Al Satwa, Al Wasl,Umm Al Sheif, Umm Al Sheif, Al Sufouh,Al Safa, Al Baraha , Al Mamzar,Sports City,Spring Meadows, Muraqqabat)
Our pest control Service Area in Ras Al Khaimah
(Al Nakheel , Dafan Al Khor , Al Hamra Village, Al Seer, Mina AL Arab , Khuzam , Al Dhait, Marjan Island, Yasmin Village,Al Duhaisah, AL Qurm , AL Qusaidat, Al Mamourah )
Our pest control Service Area in Umm Al Quwain
( Al Raafah, Umm Al Quwain, Al Raas, Al Haweah, Al Reqqah, Al Dar Al Baidaa,Al Medan, Al Hamrah,Al Salamah)