Durat Al Emirates is a company that offers professional painting services for homes, offices and commercial spaces in the UAE. We have been providing high-quality and affordable Painting service for over ten years now. At Durat Al Emirates we only use the best paints on your home or office walls. Our painters are highly skilled professionals who will give you a result that you would love to be proud off!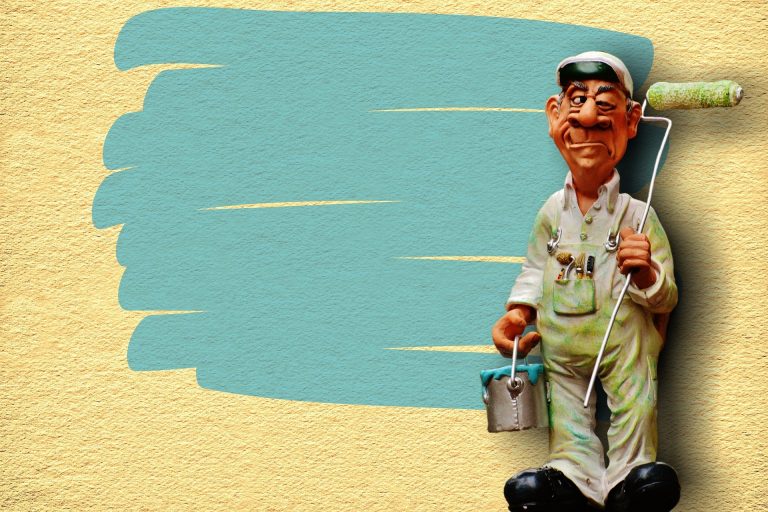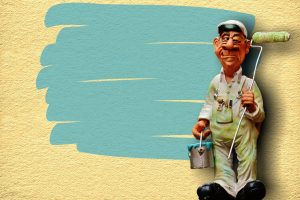 Home Painting Services in Dubai, Sharjah, Ajman, Umm Al Quwain and Ras Al Khaimah
We offer a wide array of painting services to our clients in UAE. We are experts in the field and have years of experience in the area. Our team is skilled, trained and professional. We use only best paints and tools while doing the work so you can be sure that your home will look its best after we're done with it.
If you are looking for professional painters near me then search no more because we are here to help you out every step of the way! Our experienced professionals will take care of all your needs which include:
Painting Services Dubai – Painting Service Sharjah – Painting Service Ajman – Painting Service Ras Al Khaimah – Painting Service Umm Al Quwain – Interior Decorators Dubai- Interior Decorators Sharjah – Interior Decorators Ajman – Interior Decorators Ras Al khaimah- Interior Decorators Umm Al Quwain
Hire professional Painter From us
Our company is a professional Painting Company in UAE. We provide all kinds of painting services and we are available 24/7. Our team of professional painters will do their best to make sure that you are completely satisfied with the end result, whether it be for your home or office.
Here is what you can expect from us:
We offer excellent customer service, with representatives who are always readily available to answer any questions that may arise during the process. They also have experience working with customers from different backgrounds and cultures, so they know how to adapt their language as needed when talking with clients from other countries!
In addition to being friendly people who care about every client's needs, our employees also have extensive knowledge about painting techniques–and this means that no matter how complex your job might be (or how many rooms need painted), we'll always have an answer at hand!
Indoor and outdoor painting Services
Painting is one of the most important aspects to consider when you are planning to refurbish your home, office or villa. It's a crucial element because it adds colour and beauty to the place.
Painting services in UAE start from basic interior painting, exterior wall painting and surface preparation up to complex murals and high end decorative painting finishes. We offer full range of services by our professional painters:
Interior Painting (interior walls/ceilings)
Exterior Wall Painting (exterior walls)
Surface Preparation (sand blasting, acid wash etc)
Professional Painter and Affordable Painting Services
Professional Painter and Affordable Painting Services
Painting is an important part of home decor. It is the easiest way to transform the look, feel and character of your home. We offer professional painting services at affordable prices in UAE. Our team members are experienced and well trained to provide the best quality services to you. So give us a call today!
Why Choose Durat Al Emirates
Durat Al Emirates is the best painting company in UAE. We are a professional and reliable company that provides high-quality services at affordable prices. If you want to hire a professional painter, then Durat Al Emirates is the best option for you.
We have a team of skilled painters who can paint any surface you want to make it look beautiful. We also provide our clients with various options for colors so that they can choose the right one according to their taste and preference or according to their budget as well as their home decor theme or color scheme.
Contact Us
Durat al Emirates electrical & sanitary
Phone: 0529331066
Address: 9GM3+84V – شارع الخرطوم – Al Rawda 3 – Ajman
Conclusion
We provide professional painting services in UAE. You can contact us for your all kinds of painting services. For more information please visit our website.
Our Service Area
Our Painting Service Area in Sharjah
(Al Khan, Al Khaledia Suburb, Al Khalidiya, Al Majaz, Al Qasba ,Al Taawun , Al Nahda, Al Wahda, ,
Al Yarmook, Al Jazzat, Al Ghafia, Al Sabkha , Al Mirgab, Al Qasimia ,Al Rahmaniya,Al Juraina,Al Gharayen,Al Bedea Suburb, Al Suyoh Suburb, Al Nud , Abu Shagara,Alnoof, Al Ghubaiba, Al Nabba, Sharqan, Al Tarfa, Al Khezamia, Al Qadisiya, Al abar, Al Bu Daniq , Rolla , Muweilah , Butina, Buhaira Corniche)
Our Painting Service Area in Ajman
(Al Rashidiya, Al Nuaimia, Al Rumailah, Al Bustan, Al Owan, Meshairef, Al Jurf, الصفيا, Al Rawda, Al Muwaihat,
Hamidiya, Al Muntazi, Al Yasmeen, Al Amerah, Al Helio, Al Hamriya Sharjah , Emirates City, Al Zahra , Al Sawan , Al Nakheel )
Our Painting Service Area in Dubai
(Bur Dubai, Mirdif, Jebel Ali, al quoz,the Villas, Nad Al Sheba,Al Khawaneej, Al Nahda,,Deira, Dubai Marina, Arabian Ranches, al jaddaf, Al Qusais ,Jumeirah Park, Al Karama, Al Muhaisnah ,motor city, Jumeirah , JVC , JLT Marina , Downtown , Business Bay , Zabeel , Al Barsha ,Umm Suqeim,Al Bada'a,Al Satwa, Al Wasl,Umm Al Sheif, Umm Al Sheif, Al Sufouh,Al Safa, Al Baraha , Al Mamzar,Sports City,Spring Meadows, Muraqqabat)
Our Painting Service Area in Ras Al Khaimah
(Al Nakheel , Dafan Al Khor , Al Hamra Village, Al Seer, Mina AL Arab , Khuzam , Al Dhait, Marjan Island, Yasmin Village,Al Duhaisah, AL Qurm , AL Qusaidat, Al Mamourah )
Our Painting Service Area in Umm Al Quwain
( Al Raafah, Umm Al Quwain, Al Raas, Al Haweah, Al Reqqah, Al Dar Al Baidaa,Al Medan, Al Hamrah,Al Salamah)