Fridge Repair Service in UAE. Durat Al Emirate is one of the best company which provides fast, reliable and affordable fridge repair service in UAE. They have expert technicians who can solve all your problems related to the kitchen appliances like refrigerators, washing machines and dishwashers etc. They also provide maintenance services for their customers on regular basis so that they will not face any problem later on.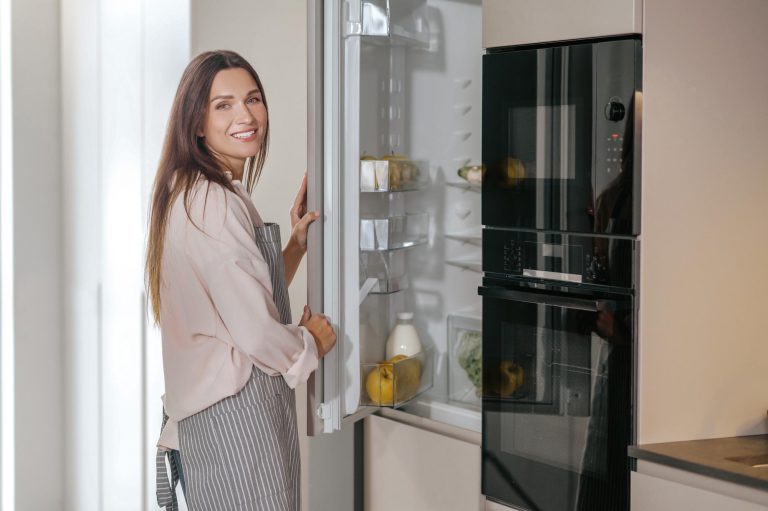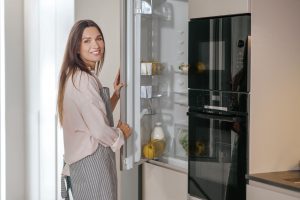 Our Electricians Are The Most Reliable For Refrigerator Repair in Dubai, Umm Al Quwain, Ras Al Khaimah, Sharjah and Ajman
Our repair technicians are well-trained and knowledgeable in fixing fridges. They have years of experience to diagnose and resolve your problem. Our technician teams have additional training to be certified to work with certain brands like Samsung, LG, Panasonic, Whirlpool, Bosch, Teka, Indesit, Miele, and Daewoo.
For figuring out the cooling system, they have a special certificate. It is common for refrigerators to stop keeping things cold and lose all the food that has been damaged or spoiled. Don't panic our repairmen will be able to tackle any refrigerator problem you have including;
. Too cool or overcooling
. Leaking water
. Not cooling enough
. Light does not turn on
. Ice maker does not work properly
. Too noisy or loud
. Use increase energy bill
. Water dispenser not working
. Clogged drain
In the case of any of these problems, contact our professional company for refrigerator repair as soon as possible so your appliance can be repaired.
Fridge Repair Service in UAE
24/7 services

Free quotation

Fast and reliable service

Experienced technicians

All brands and models

All types of repairs
Affordable Fridge Repair Service in UAE
We offer affordable repair service for all brands of fridges. We pride ourselves on providing the best customer service in UAE and will do everything we can to ensure that you are completely satisfied with our services. Our most important goal is to keep your fridge working as efficiently as possible, saving you time and money.
We offer free quotes; so if you have any questions about our repair service, please don't hesitate to ask them! If you're interested in getting a quote or booking an appointment, simply call us today at 0529331066
Common Problem of Fridge
Common Problem of Fridge
Faulty door: The door is the most important part of your refrigerator as it protects food from outside temperature and keeps them fresh. So, if you find any problem with your refrigerator door then immediately call us at +971529331066

Faulty door seal: The gasket seals are designed to keep air out and prevent moisture from entering into the fridge. It helps in maintaining healthy environment inside your fridge. If you notice any problem with this component then immediately call us at +971529331066

Faulty thermostat: When there's no power supply to run a device then its temperature will increase automatically but when there's power supply then its internal circuitry regulates its temperature according to external environment conditions like room temperature etc…if we find any issue with this component then immediately call us at +971529331066
Fast and Reliable Service
We provide a fast and reliable service. Our technicians are highly trained and experienced, which allows them to fix your fridge quickly.
We can fix almost all problems in a short time

We have a large team of technicians who can handle all kinds of repairs for refrigerators, freezers, ice machines and water dispensers.

We have a large fleet of vehicles that enables us to reach out to our customers within reasonable time frame.

We also maintain one of the largest stock pile of spare parts so that we can repair your appliance even without having to wait for delivery from any other vendor or manufacturer
Hire Expert Technician For Fridge
When your fridge stops working, it becomes a huge problem. There are times when you may not be able to rely on your local repairman and will have no choice but to call the manufacturer or look online for a solution.
If you need help with your fridge repair then there is no place better than our company. We are experts in all types of refrigeration, include:
Freezer Repair

Upright Refrigerator Repair

Top Freezer Refrigerator Repair

Side-by-Side Refrigerator Repair
Why Choose Durat Al Emirate
You must be wondering why you should choose Durat Al Emirate. Well, there are a number of reasons why our company is the best choice for you and your family. We are available 24 hours a day, which means that we can be there whenever you need us! Our team will also be able to provide you with great service at an affordable price, as well as being completely reliable to boot.
Contact Us
Durat al Emirates electrical & sanitary
Phone: 0529331066
Address: 9GM3+84V – شارع الخرطوم – Al Rawda 3 – Ajman
Conclusion
We are the best fridge repair service in UAE, for all your fridge repairing needs. We understand how important it is to get your refrigerator repaired as soon as possible and at an affordable price. Our team of experts can help you with the problem. Book us today!
Service Area
Our Fridge Service Area in Sharjah
(Al Khan, Al Khaledia Suburb, Al Khalidiya, Al Majaz, Al Qasba ,Al Taawun , Al Nahda, Al Wahda, ,
Al Yarmook, Al Jazzat, Al Ghafia, Al Sabkha , Al Mirgab, Al Qasimia ,Al Rahmaniya,Al Juraina,Al Gharayen,Al Bedea Suburb, Al Suyoh Suburb, Al Nud , Abu Shagara,Alnoof, Al Ghubaiba, Al Nabba, Sharqan, Al Tarfa, Al Khezamia, Al Qadisiya, Al abar, Al Bu Daniq , Rolla , Muweilah , Butina, Buhaira Corniche)
Our Fridge Service Area in Ajman
(Al Rashidiya, Al Nuaimia, Al Rumailah, Al Bustan, Al Owan, Meshairef, Al Jurf, الصفيا, Al Rawda, Al Muwaihat,
Hamidiya, Al Muntazi, Al Yasmeen, Al Amerah, Al Helio, Al Hamriya Sharjah , Emirates City, Al Zahra , Al Sawan , Al Nakheel )
Our Fridge Service Area in Dubai
(Bur Dubai, Mirdif, Jebel Ali, al quoz,the Villas, Nad Al Sheba,Al Khawaneej, Al Nahda,,Deira, Dubai Marina, Arabian Ranches, al jaddaf, Al Qusais ,Jumeirah Park, Al Karama, Al Muhaisnah ,motor city, Jumeirah , JVC , JLT Marina , Downtown , Business Bay , Zabeel , Al Barsha ,Umm Suqeim,Al Bada'a,Al Satwa, Al Wasl,Umm Al Sheif, Umm Al Sheif, Al Sufouh,Al Safa, Al Baraha , Al Mamzar,Sports City,Spring Meadows, Muraqqabat)
Our Fridge Service Area in Ras Al Khaimah
(Al Nakheel , Dafan Al Khor , Al Hamra Village, Al Seer, Mina AL Arab , Khuzam , Al Dhait, Marjan Island, Yasmin Village,Al Duhaisah, AL Qurm , AL Qusaidat, Al Mamourah )
Our Fridge Service Area in Umm Al Quwain
( Al Raafah, Umm Al Quwain, Al Raas, Al Haweah, Al Reqqah, Al Dar Al Baidaa,Al Medan, Al Hamrah,Al Salamah)