At Durat Al Emirates, we are committed to providing the best home cleaning services in UAE. We take pride in our professional and friendly cleaners who provide top-grade home cleaning services for you. Our aim is to provide all types of cleaning services at reasonable rates so that people can afford easily and keep their premises clean from dust and dirt. You can contact us on 0529331066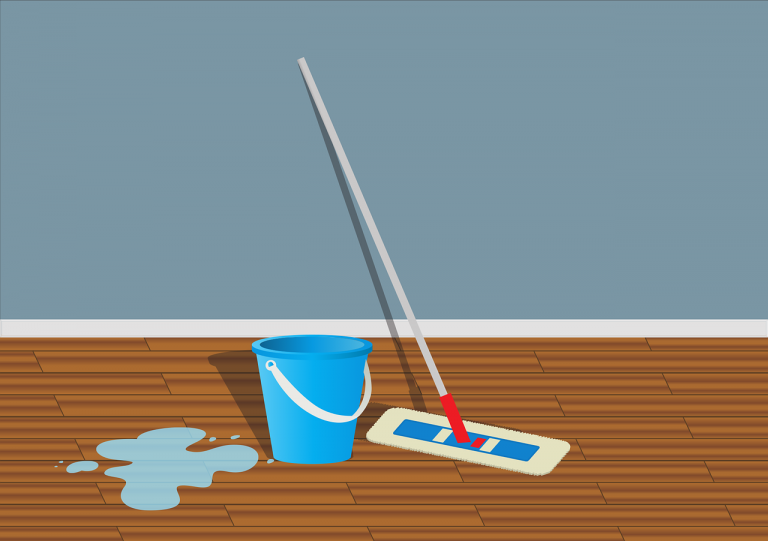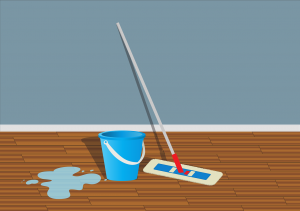 Home Cleaning Services in Dubai, Sharjah, Ajman, Umm Al Quwain and Ras Al Khaimah
Home cleaning services are available everywhere. Whether you live in a small apartment or a huge mansion, the need for cleaning services is just the same. However, if you consider it from an economic point of view, hiring home cleaning services can save you time and money!
If you have been looking for professional help with your home cleaning needs, look no further than our company to provide all types of domestic services including:
Floor Cleaning Dubai
Floor Cleaning Sharjah
Floor Cleaning Ajman
Floor Cleaning Umm Al Quwain
Affordable Home Cleaning Services in UAE
While the price is not the only thing that matters, you need to be able to trust the company you hire and the person who will be doing your cleaning. If a company or individual has been in business for several years, they will have a good reputation. If they don't offer references or a list of past clients, this could be an indication that they are not trustworthy. When looking at reviews online, look for comments about how well the work was done and whether or not there were any problems with services rendered.
If you want to hire cleaners who are going to do an excellent job at cleaning your home, then it's important that you find someone who knows what they're doing when it comes to home cleaning services in UAE. Some people prefer hiring professionals because they're often more efficient at getting things done than amateurs would be; however others prefer using amateurs because there isn't much risk involved if something goes wrong (assuming you get references).
Committed To Provide best Home Cleaning Services in UAE
We are committed to provide the best home cleaning services in UAE. Our team of cleaning experts is available at your doorstep for all your residential housekeeping needs. We offer a wide range of cleaning services at an affordable price.
We believe that every home should be cleaned regularly so as to maintain its hygiene and freshness, and hence we offer our professional cleaning services for both residential and commercial properties throughout Dubai & Sharjah. We also check whether you need any additional assistance from us or not like Laundry Services, Ironing, Window Cleaning Etc., which can be arranged by our team members according to your requirement on time with 100% satisfaction guaranteed!
Hire A Professional Home Cleaner From Us
If you want to find a professional home cleaner, it's easy. You can use Google to search for "professional home cleaning services in UAE" or any other country you're interested in.
Once you've found a few companies that seem like they might be right for you, call them up and tell them what kind of job you need done. They'll give you an estimate over the phone or email it to you—either way is fine! If they seem trustworthy, then hire them! They will send someone out who knows how to do the work properly at a fair price.
The benefits of hiring a professional house cleaning service include:
Peace of mind knowing that everything has been cleaned thoroughly; no more worrying about forgetting something important.* Not having time constraints due to lack of time/energy (or whatever reason might keep us from getting everything done ourselves).
Home Cleaning Services in Dubai
If you are looking for the best home cleaning services in Dubai, look no further than [company name]. We've been providing our customers with high quality, affordable cleaning services for over 20 years. Our team of experts is dedicated to making your home shine again.
We offer a wide range of services including:
-Carpet Cleaning
-Window Cleaning
-Tile & Grout Cleaning
-Upholstery Cleaning
-Dryer Vent Cleaning
-Oven Cleaning
-And More!
Home Cleaning Services in Sharjah
We are a professional cleaning company, and we have a team of professional cleaners. We provide home cleaning services in Sharjah and all other emirates. Our company is family-owned, fully licensed and insured.
We offer residential and commercial cleaning services to our customers. We cater to both domestic as well as corporate clients in the UAE region. No matter what type of work you may have for us, we will be able to help you out because we have an extensive network of cleaners who can take care of your tasks perfectly!
Home Cleaning Services in Ajman
If you're looking for a home cleaning service in Ajman, look no further.
Durat al Emirates is a home cleaning service company that has been in business since 2006. We offer a wide range of services to suit your needs and budget, including:
-Home Cleaning
-End of Lease Cleaning
-After Renovation Cleaning
-Garden Maintenance & Landscaping
Home Cleaning Services in Umm Al Quwain
Home cleaning is one of the most important things in our life. It's the place where we have peace and rest after a long day of work. This is why we need to take care of it and make sure it's clean and tidy at all times.
If you are looking for a professional home cleaning service in Umm Al Quwain, then look no further because we can help you with that! We offer many different services including:
-Carpet Cleaning
-Tile and Grout Cleaning
-Window Cleaning
-Pressure Washing Services
Home Cleaning Services in Ras Al Khaimah
At Durat al Emirares, we understand that life is busy. That's why we offer a wide range of cleaning services for your home or office, so you can focus on what matters most to you: the people who matter most to you.
Our cleaning services are designed for every stage of life—from newborns to elderly loved ones and everything in between—so no matter what your needs are, we've got a solution for you.
Whether you need a monthly visit from one of our team members or just need one-off help with a spring cleaning project, we're here to make sure your place is in tip-top shape, so that you can concentrate on what really matters: having fun with those who matter most in your life!
Why Choose Durat Al Emirates
Durat Al Emirates is the best home cleaning service in UAE. We are the only cleaning service to offer a 24/7 customer service and free quotes, trials and a money back guarantee. Our cleaning teams are trained to provide you with top notch services, so you can rest assured that your home will be clean every time we visit.
Our team of cleaners has been handpicked for their attention to detail and thoroughness when it comes to cleaning your house or apartment. You can count on us for:
The highest quality standard of workmanship thanks to our dedicated team members who have years of experience in the field
A complete satisfaction guarantee from Durat Al Emirates, which means they'll come back if there's anything they missed during their first visit! No questions asked!
Contact Us
Durat al Emirates electrical & sanitary
Phone: 0529331066
Address: 9GM3+84V – شارع الخرطوم – Al Rawda 3 – Ajman
Conclusion
Durat Al Emirates is a leading home cleaning services provider in UAE. We are proud to be the best home cleaning company in UAE with thousands of happy customers. We offer a wide range of housekeeping services that include deep cleaning, regular one-off cleans and specialised cleanings such as spring cleans and end of tenancy cleans. Our experienced cleaners are trained to provide high quality HRV certified cleaning services for both domestic and commercial properties
Our Service Area
Our home cleaning Service Area in Sharjah
(Al Khan, Al Khaledia Suburb, Al Khalidiya, Al Majaz, Al Qasba ,Al Taawun , Al Nahda, Al Wahda, ,
Al Yarmook, Al Jazzat, Al Ghafia, Al Sabkha , Al Mirgab, Al Qasimia ,Al Rahmaniya,Al Juraina,Al Gharayen,Al Bedea Suburb, Al Suyoh Suburb, Al Nud , Abu Shagara,Alnoof, Al Ghubaiba, Al Nabba, Sharqan, Al Tarfa, Al Khezamia, Al Qadisiya, Al abar, Al Bu Daniq , Rolla , Muweilah , Butina, Buhaira Corniche)
Our home cleaning Service Area in Ajman
(Al Rashidiya, Al Nuaimia, Al Rumailah, Al Bustan, Al Owan, Meshairef, Al Jurf, الصفيا, Al Rawda, Al Muwaihat,
Hamidiya, Al Muntazi, Al Yasmeen, Al Amerah, Al Helio, Al Hamriya Sharjah , Emirates City, Al Zahra , Al Sawan , Al Nakheel )
Our home cleaning Service Area in Dubai
(Bur Dubai, Mirdif, Jebel Ali, al quoz,the Villas, Nad Al Sheba,Al Khawaneej, Al Nahda,,Deira, Dubai Marina, Arabian Ranches, al jaddaf, Al Qusais ,Jumeirah Park, Al Karama, Al Muhaisnah ,motor city, Jumeirah , JVC , JLT Marina , Downtown , Business Bay , Zabeel , Al Barsha ,Umm Suqeim,Al Bada'a,Al Satwa, Al Wasl,Umm Al Sheif, Umm Al Sheif, Al Sufouh,Al Safa, Al Baraha , Al Mamzar,Sports City,Spring Meadows, Muraqqabat)
Our home cleaning Service Area in Ras Al Khaimah
(Al Nakheel , Dafan Al Khor , Al Hamra Village, Al Seer, Mina AL Arab , Khuzam , Al Dhait, Marjan Island, Yasmin Village,Al Duhaisah, AL Qurm , AL Qusaidat, Al Mamourah )
Our home cleaning Service Area in Umm Al Quwain
( Al Raafah, Umm Al Quwain, Al Raas, Al Haweah, Al Reqqah, Al Dar Al Baidaa,Al Medan, Al Hamrah,Al Salamah)