We provide high quality Dishwasher Repair Service in UAE that you can rely on. Our Dishwasher Technicians are experienced and certified to be able to handle any issue with your dishwasher. Our team is also available 24/7 to help with any emergency repairs. We have been serving people in UAE since 2006 and have built a reputation for reliability and trustworthiness.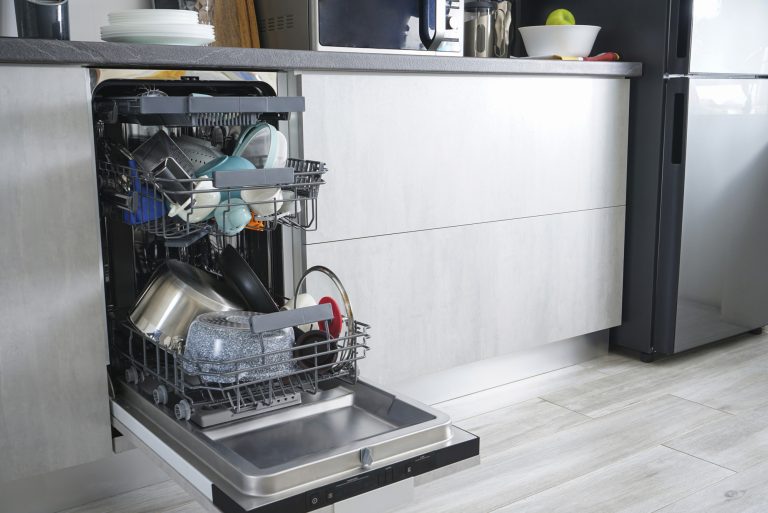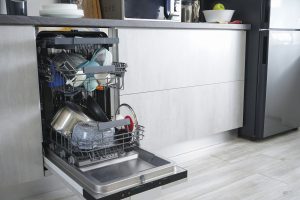 Dishwasher Repair Service in Dubai, Sharjah, Ajman, Umm Al Quwain and Ras Al Khaimah.
Durat Al Emirates is a trusted name when it comes to dishwasher repair service in UAE. We are committed to provide high quality and affordable dishwasher repair service at your doorstep. We have a professional team of technicians who are well trained in repairing all types of dishwashers.
Dishwasher Repair Service in UAE
We have been serving the UAE since 2006, and our technicians are trained and certified to provide the best dishwasher repair service in UAE. Our technicians are well equipped with the latest tools to fix every type of dishwasher. In addition, we are the only company that offers a 24-hour service, meaning you can get your broken dishwasher fixed at any time of day or night.
If you're not sure when your last repair was done on your appliance, visit our website where you'll find helpful resources such as pricing guides and how-to videos. If you need help choosing which brand is right for your kitchen needs and budget, check out our buying guide section which lists all of today's top models along with their pros/cons so that no matter how many dishes need washing after dinner tonight (or tomorrow morning), there will be no excuses left behind!
Affordable Dishwasher Repair Service in UAE
When it comes to affordable dishwasher repair service in UAE, we are the company you can trust. We offer a free service call, a free estimate for our services, and a fast and reliable repair. Our services come with a one-year warranty on all parts and labor costs.
We also provide 24/7 emergency response so if your dishwasher has stopped working due to an issue like overflowing water or no power at all, please do not hesitate to contact us for help immediately!
Common Problem Of Dishwasher
Here are some common problems of dishwashers and their solutions:
Dishwasher not draining – This problem is caused by a clogged drain or a faulty pump. If the water won't drain out of your dishwasher, check for debris in the drain hose and remove it. If that doesn't work, you may have to clean out the pump basket or remove it completely and clean it with vinegar.
Dishwasher not cleaning – The most common cause for this problem is low water pressure. You can increase your water pressure by installing an inline booster valve on your faucet or replacing your hose with a longer one. Another possible issue is that there might be too much food stuck on dishes before they go into the washer, so you should make sure to scrape off any food particles before loading them up into your machine's racks. In addition to this problem being caused by low water pressure and buildup on dishes, it could also be caused by residue building up inside of filters or even minerals coming through old pipes leading into homes' plumbing systems (if they've been around longer than 10 years).
Dishwasher Brand We Repair
AEG
Bosch
Beko
Bosch Siemens
Hotpoint
Indesit
Fast And Reliable Service
Our team of professional technicians is ready to provide you with fast and reliable service. Our service is available 24 hours a day, 7 days a week. We only use the highest quality parts and products to ensure your dishwasher repair job is done right the first time.
Our technicians are well trained and certified in order to handle any repair job quickly, efficiently and effectively. They are also well equipped with all tools needed for any type of dishwasher repair or installation that may be required by our customers, including gas lines, piping systems and electrical wiring if needed for your specific unit's model number or brand name (ex: GE, Bosch etc.).
Why Choose Durat Al Emirates
Durat Al Emirates is a full service provider for all your appliance repair needs. We offer reliable, fast and professional services to our clients.
We have an experienced team of technicians who are well trained in handling all kinds of dishwasher repairs across Dubai and UAE. Our main aim is to provide the best possible customer experience with high quality services at affordable prices.
Durat Al Emirates also offers free advice and consultation on maintenance issues related to your dishwasher so that you can make informed decisions about how often you should be repairing or servicing your appliances to keep them in top condition at all times
We provide expert repair services for dishwashers in UAE. Our technicians are highly trained and can handle all kinds of dishwasher issues, from a clogged drain to a faulty pump motor or motor control board. We're proud of our work, and we want you to be proud of your dishwasher. That's why we offer fast service with affordable rates—so you don't have to wait long or spend a lot of money on repairs. We know how important it is to get your kitchen back up and running as soon as possible!
Our services include:
* Check for leaks and drips
* Clean internal parts
* Replace broken seals
* Replace broken door springs
* Replace broken door hinges
Contact Us
Durat al Emirates electrical & sanitary
Phone: 0529331066
Address: 9GM3+84V – شارع الخرطوم – Al Rawda 3 – Ajman
Conclusion
Durat Al Emirates provides you with the best dishwasher repair service in UAE. We have a team of experts who can help you with any kind of problem related to your dishwasher. We provide the most reliable and affordable services for all brands of dishwashers in Dubai, Abu Dhabi, Sharjah and other emirates across UAE. So don't hesitate to contact us today if you need any assistance regarding your dishwasher repair work!
Our Service Area
Our Dishwasher Service Area in Sharjah
(Al Khan, Al Khaledia Suburb, Al Khalidiya, Al Majaz, Al Qasba ,Al Taawun , Al Nahda, Al Wahda, ,
Al Yarmook, Al Jazzat, Al Ghafia, Al Sabkha , Al Mirgab, Al Qasimia ,Al Rahmaniya,Al Juraina,Al Gharayen,Al Bedea Suburb, Al Suyoh Suburb, Al Nud , Abu Shagara,Alnoof, Al Ghubaiba, Al Nabba, Sharqan, Al Tarfa, Al Khezamia, Al Qadisiya, Al abar, Al Bu Daniq , Rolla , Muweilah , Butina, Buhaira Corniche)
Our Dishwasher Service Area in Ajman
(Al Rashidiya, Al Nuaimia, Al Rumailah, Al Bustan, Al Owan, Meshairef, Al Jurf, الصفيا, Al Rawda, Al Muwaihat,
Hamidiya, Al Muntazi, Al Yasmeen, Al Amerah, Al Helio, Al Hamriya Sharjah , Emirates City, Al Zahra , Al Sawan , Al Nakheel )
Our Dishwasher Service Area in Dubai
(Bur Dubai, Mirdif, Jebel Ali, al quoz,the Villas, Nad Al Sheba,Al Khawaneej, Al Nahda, Deira, Dubai Marina, Arabian Ranches, al jaddaf, Al Qusais ,Jumeirah Park, Al Karama, Al Muhaisnah ,motor city, Jumeirah , JVC , JLT Marina , Downtown , Business Bay , Zabeel , Al Barsha ,Umm Suqeim,Al Bada'a,Al Satwa, Al Wasl,Umm Al Sheif, Umm Al Sheif, Al Sufouh,Al Safa, Al Baraha , Al Mamzar,Sports City,Spring Meadows, Muraqqabat)
Our Dishwasher Service Area in Ras Al Khaimah
(Al Nakheel , Dafan Al Khor , Al Hamra Village, Al Seer, Mina AL Arab , Khuzam , Al Dhait, Marjan Island, Yasmin Village,Al Duhaisah, AL Qurm , AL Qusaidat, Al Mamourah )
Our Dishwasher Service Area in Umm Al Quwain
( Al Raafah, Umm Al Quwain, Al Raas, Al Haweah, Al Reqqah, Al Dar Al Baidaa,Al Medan, Al Hamrah,Al Salamah)