Meps is a leading home appliance repair & services provider in Ras Al Khaimah, UAE. We offer a wide range of home appliance repairs, including washing machines and dryers. Our technicians are experienced in repairing all major brands of washing machines and dryers and will quickly resolve any issues you may have with your appliances.
Contact us today to schedule an appointment or receive a free estimate: 0529331066
Home Appliances Repair in Ras Al Khaimah
You can also find all the home appliances repair services at our website. Our expert technicians are well versed in repairing all the popular brands of washing machines, dryers, refrigerators, air conditioners, microwaves and ovens. All you have to do is call us on 0529331066 or visit our website www.mahmudeps.com to book your appointment with us today!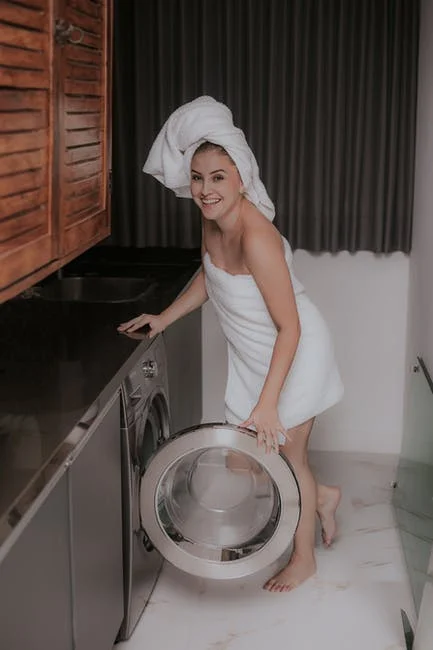 Washing Machine Repair and Services in Ras Al Khaimah
Washing Machine Repair and Services in Ras Al Khaimah
The washing machine is one of the most used appliances in your house. You load it with clothes and they come out clean, fresh and smelling great. But what happens when your washing machine stops working properly? Do you buy another one or find an expert to repair yours? We recommend going for the latter.
Ras Al Khaimah can be a bit tricky when it comes to finding reliable professionals when it comes to home appliance repair services, but not us! Our team of highly-trained technicians will take care of all your laundry needs – from repairs to maintenance – so that they're always running at their best.
We're also experts at repairing dryers, dishwashers and other household appliances.
Washing Machine Repair Center in Ras Al Khaimah
If you are looking for washing machine repair services in Ras Al Khaimah, the Washing Machine Repair Center is the place to go. We provide dedicated professionals who will come and inspect your appliance with minimal cost. With years of experience in this field, our technicians will be able to diagnose the problem and fix it at your doorstep.
Dryer repair services in Ras Al Khaimah
If you've got a clothes dryer that isn't working, don't worry! We provide all types of dryer repair services, including:
Dryer repair
Dryer installation
Dryer maintenance
Why choose Meps?
We are a local company, which means that we understand the Ras al Khaimah weather and conditions. We are also available 24/7, so even if you experience an issue with your washer or dryer at 2am, you can still call us and get expert assistance. Our team has been trained to work on a wide range of models and brands, which gives them an edge over other companies in the region.
We have worked hard to build our reputation as reliable, professional service providers that offer great results at an affordable price. This means that when you choose Meps for your washing machine repair needs in Ras Al Khaimah (RAK), you know that all our staff members will do their best to ensure that your appliance is not only running properly but also safely so as not to cause any damage or injury in future use!
What makes us different from other
There are many good reasons to choose us for your appliance repair needs.
We're reliable, fast and affordable.
We're friendly and professional.
We are experienced in washer and dryer repairs in Ras Al Khaimah, UAE.
Our customers love working with us because they know they can trust our technical expertise as well as the quality of our service!
Our washing machine & dryer service cost
Our service charge start from 100 AED.
Our washing machine & dryer repair cost is a competitive one. We are able to offer free quotes and our technicians are available around the clock, so there's no excuse for needing urgent repairs.
If you want to get your appliance fixed as soon as possible, we'll be happy to help! We can even come out on the same day by appointment. If something happens in the middle of the night and you need someone right away, don't worry—we have 24/7 service available!
Contact us
You can reach us by using our contact form. Alternatively, you can call us on the phone at 0529331066
You can also visit our website for more information about services or book an appointment with one of our technicians.
We're available on social media and would love to hear from you!
Address : QW4R+95Q – Khuzam – Ras al Khaimah
Our Washing machine & dryer Service locations in Ras Al Khaimah
(Al Nakheel , Dafan Al Khor , Al Hamra Village, Al Seer, Mina AL Arab , Khuzam , Al Dhait, Marjan Island, Yasmin Village,Al Duhaisah, AL Qurm , AL Qusaidat, Al Mamourah )
Conclusion
If you are facing any problem with your washing machine and dryer, then you must contact us. We provide best services for washing machine repair in Ras Al Khaimah, UAE.