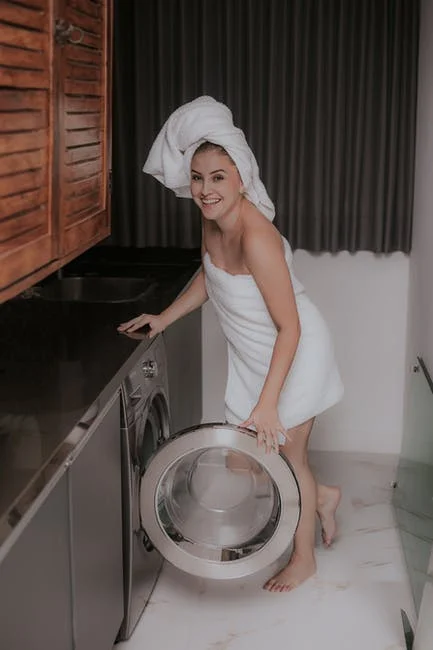 Regular washing machine service can save you money in the long run. A lot of companies offer this type of service, but MEPS has extremely good reputation and professional assistance. The company was started by a Dubai native, who knows how to look after their customers and keep the cost low.
Our customers benefit from fixed price washing machine and dryer repairs. Some of our most popular services help keeps your homes running efficiently, making it easy to enjoy them with a repair service that couldn't be easier on your wallet in addition to the ability of getting the best experts on all matters.
We specialize in washing machine and dryer repair of all major appliance brands, such as Ariston, AEG, Daewoo, Bosch, Electrolux, Frigidaire, LG, Indesit, Samsung and Whirlpool.
Don't wait any longer to prevent costly repair costs. Don't let your appliances break down when you know a company is ready to assist you and tackle their professional nature.
Even if something is damaged we'll fix it for you, and all of the work will be done nearby. We'll shorten repair time and lessen the inconvenience caused by defective appliances.
Contact us by phone or use our appointment form to schedule a repair to your washer, dryer, refrigerator, or dishwasher. We offer service for all major brands and models. Our repair technicians are highly-skilled and knowledgeable.
Learn about our professionals
We have a wide variety of quality appliance parts in our fleet, so your repair will be done quickly and for less money. We always install new, manufacturer-recommended parts, but we can usually repair it with existing supplies. Our profits come from repeat business and recommendations; that's what makes us different from the other companies. Our technicians are clean, arrive on time and offer free estimates with the repair. We don't perform any repairs without your approval.
Why We Are Best In Repairing Washing Machine In Dubai?
Our technicians have access to new technologies that can affect the lifetime of your appliance
We can repair any type of appliances – dryers, refrigerators, dishwashers, cookers, ovens, hobs.
Why our customers keep coming back to us:
1. Our costs are fair and competitive
2. Common part suppliers available at competitive prices
3. We have all spare parts with us in van
4. We repair all major brand washing machine
5. Customer satisfaction is our first priority.
6. We tell customer how much it will cost to repair before start work
7. Mostly all appliance service and repair is done in your home